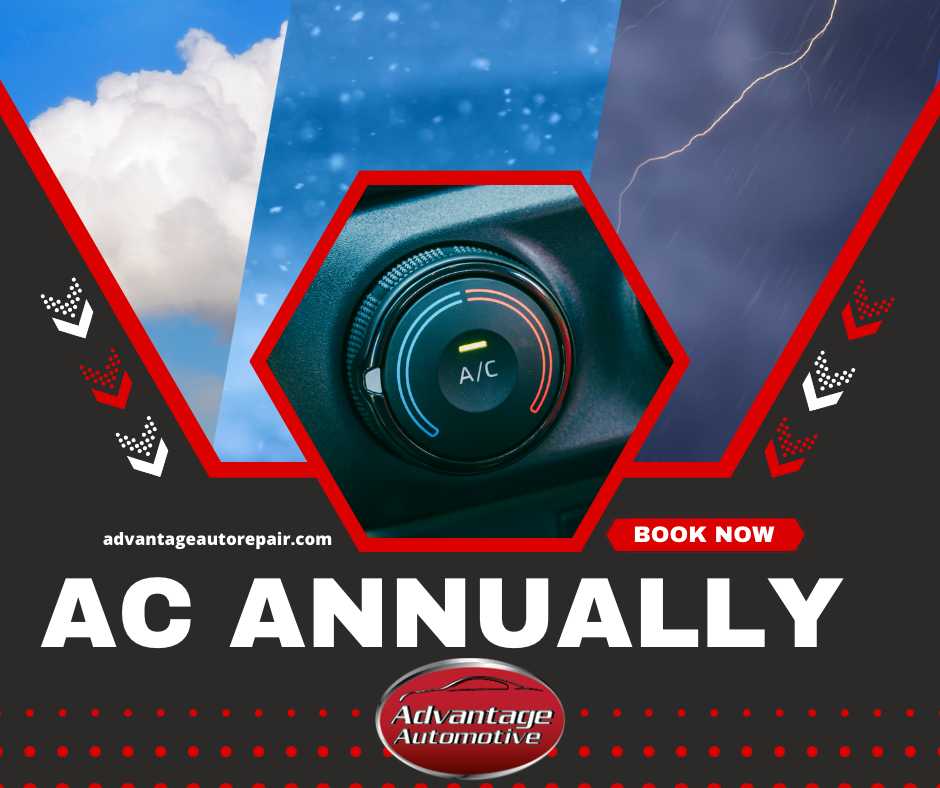 AC Check Up
March 30, 2023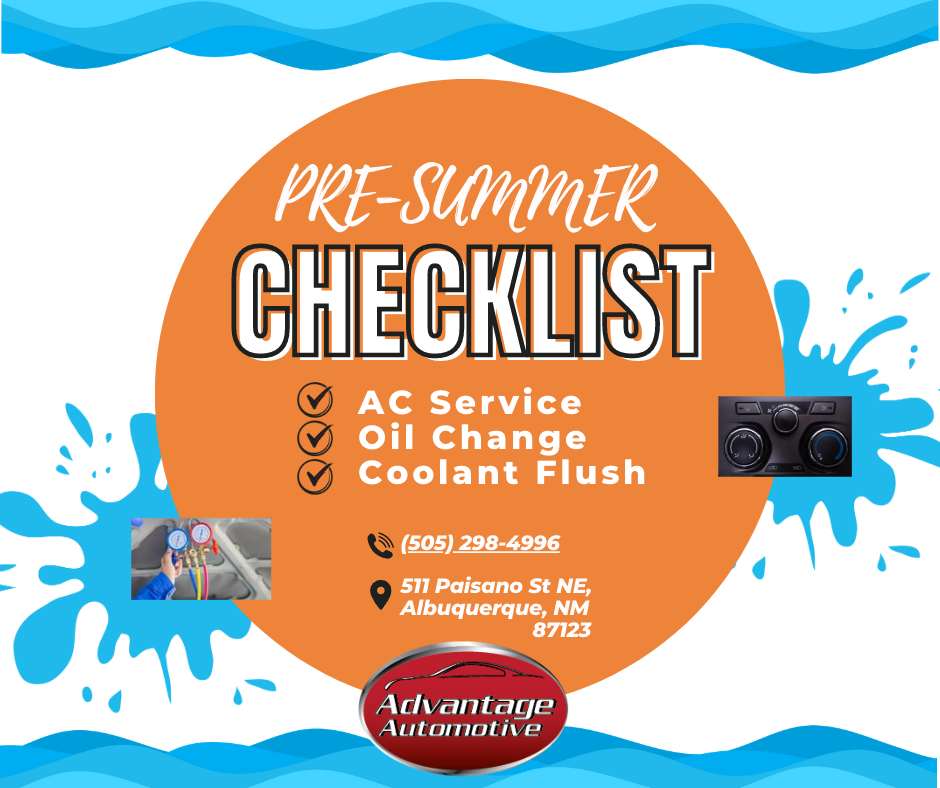 Pre-summer Checklist
May 23, 2023
Your vehicle's brakes are arguably the most important safety equipment. That's why it's vital to have them regularly inspected. Brakes are the only way to control speed and stop movement in your car. If they fail, not only do you jeopardize your own safety, but also the safety of other drivers on the road. Here at Advantage Automotive, we want to make sure you and your passengers stay safe on the road.
Wear and Tear on Brake Parts
Like any other part of your car, brake parts wear and tear over time. Brake pads withstand more pressure than other parts, and they're typically the first part that needs to be replaced. The thickness of brake pads should be no less than 1/4 inch, with some models requiring replacement at less than 1/8 inch. Brake rotors also wear over time and become grooved or warped, leading to less effective braking. The thickness of rotors varies depending on your car model.
Tolerances on Brake Pads and Rotors
Tolerances are in place to ensure the safety of your vehicle. It's important to understand the tolerances for car parts like brake pads and rotors. Auto manufacturers set specific thresholds for rotor thickness and minimum thickness for brake pads. If they get too thin, they lose their stopping power, making driving unsafe. To avoid any issues, it's best to have your brakes inspected every 12,000 miles or whenever you hear any unusual noise or feel a pulsation in the brake pedal.
Do I Need New Rotors?
In most cases, rotors can be resurfaced as long as they are in good condition and not warped or excessively worn. However, if your rotors have deep grooves, cracks or are excessively worn, they need to be replaced. You may also need new rotors if your brakes feel spongy or if your brake pedal vibrates or pulsates while stopping.
At Advantage Automotive, we offer a comprehensive brake inspection that includes checking the condition of your brake pads, rotors, calipers, and other brake components. Our experienced technicians will give you an honest assessment of your brakes and what needs to be done to keep you safe on the road.
Don't take chances with your safety on the road. Contact Advantage Automotive today to schedule a brake inspection and ensure that your brakes are in top condition.
Visit us to check out our current offers and save on brake inspection and other auto repair services.