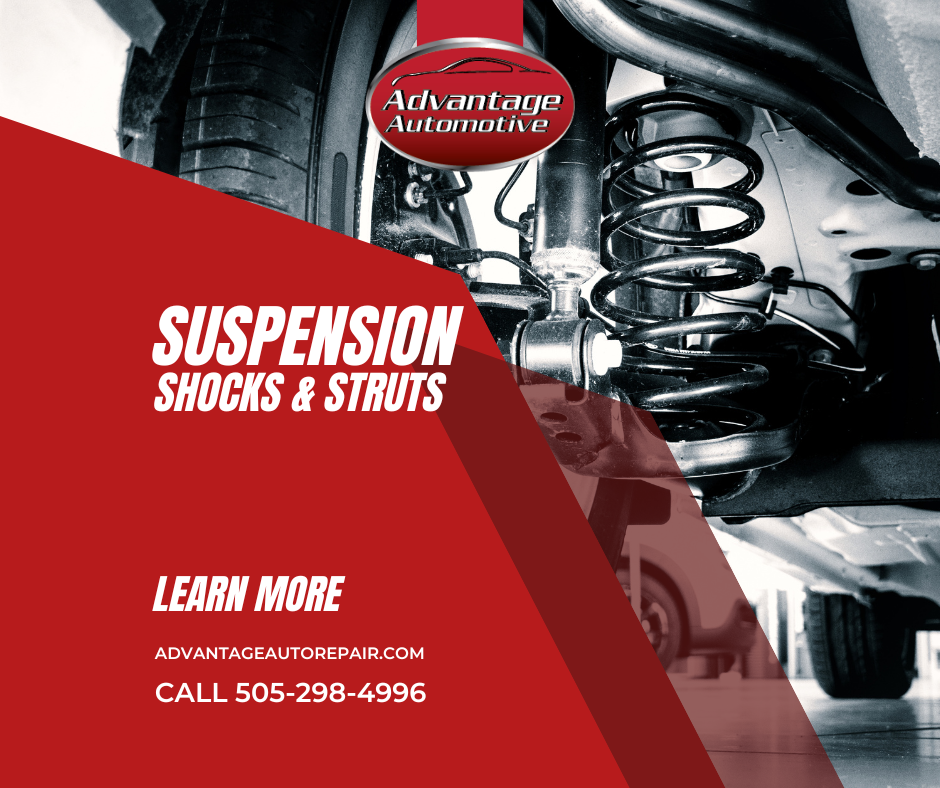 Shocks and Struts: How They Operate on Your Car or Truck
February 28, 2023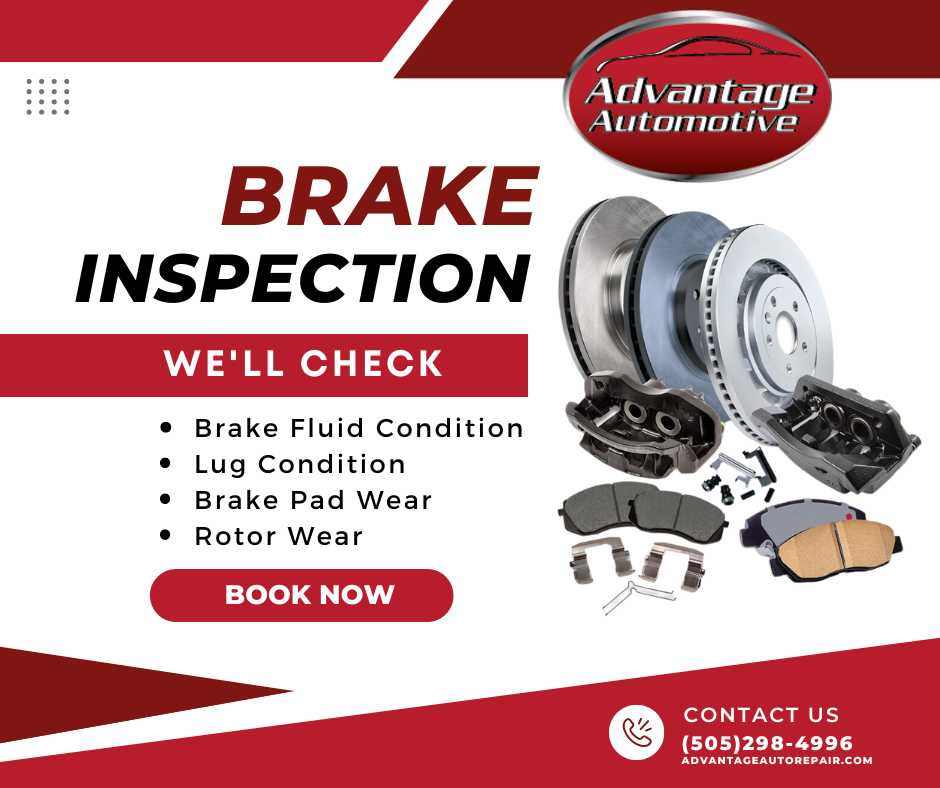 Importance of Inspecting Your Brakes
May 2, 2023
AC Service and Repair
Have you recently encountered air conditioning problems in Albuquerque? It's important to keep your A/C serviced to make sure it's always working properly. This can help you identify any potential issues early on and save you money on costly repairs.
At Advantage Automotive, we're offering an amazing deal – your annual air conditioning service for only $49.99*! It's a great way to take care of any current problems before they become more serious.
Refrigerant ages and may leak over time – which is bad news for your A/C! To fix this, fresh refrigerant keeps air running cold and prevents your system from having to work too hard to keep you cool. We'll also check all components for common issues like the compressor clutch that turns it off and on when necessary.
Get a head start on protecting your vehicle from the heat coming when the wind settles down- take advantage of our offer today so you won't have to worry about bigger problems down the road! Check with your Albuquerque service advisor at Advantage Automotive for recommended service intervals or if you hear strange sounds when your A/C turns on or if it isn't as cold as normal.
Sincerely, Your Service Team at Advantage Automotive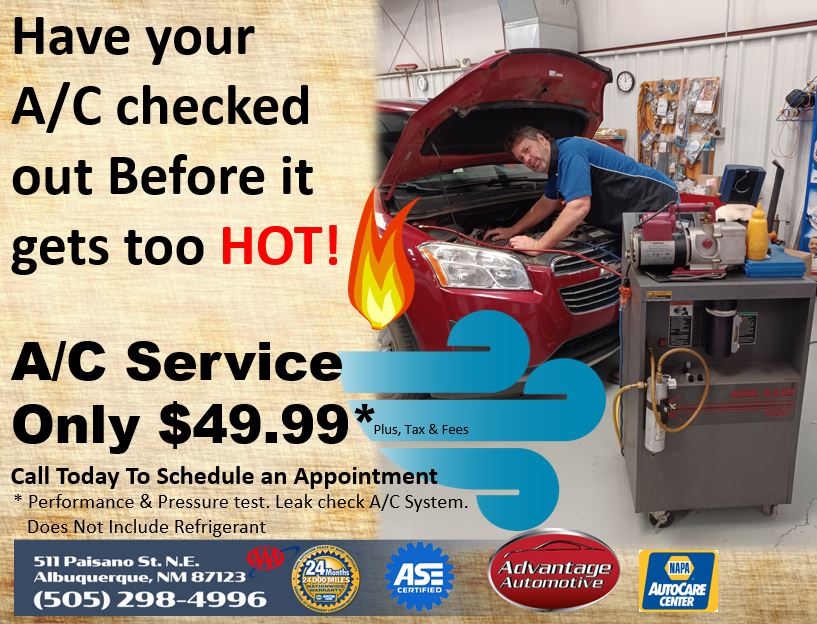 Save this month on your AC Service before the heat takes you by surprise. At Advantage Automotive, we can provide you with a full range of A/C services including air conditioning system recharge and inspection. We'll inspect major components like the condenser, evaporator, hoses and compressor for leaks or other wear and tear. Plus, we recommend replacing your cabin air filter to cut down on pollen, allergens and dust from spring winds.