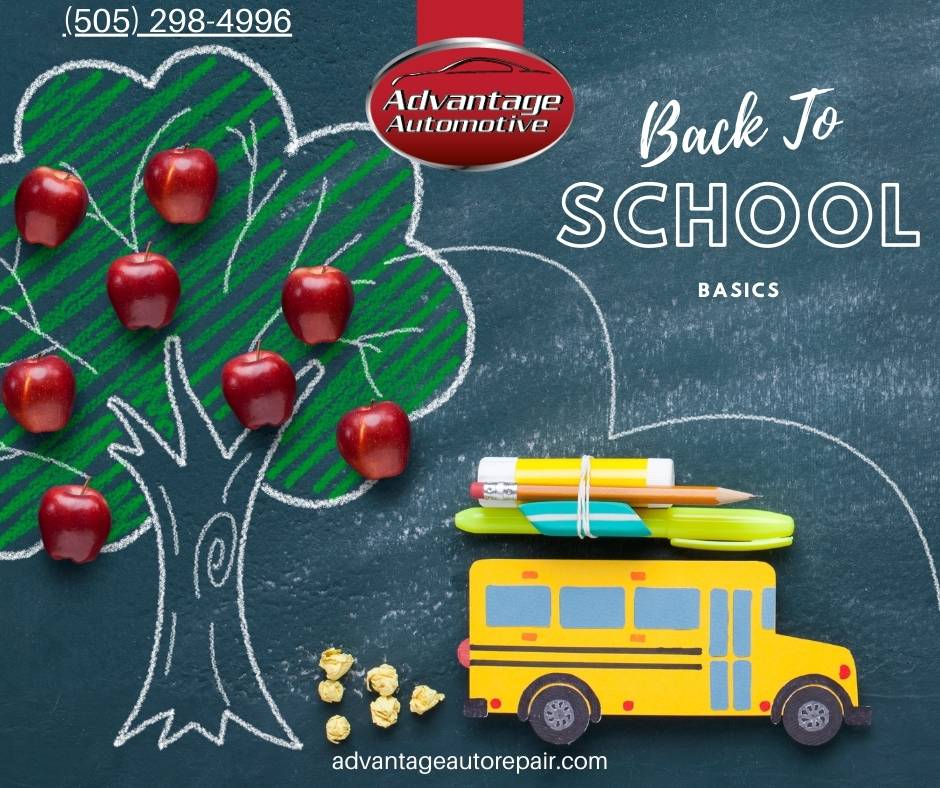 Automotive 101 – Back to School Basics for Drivers
August 7, 2023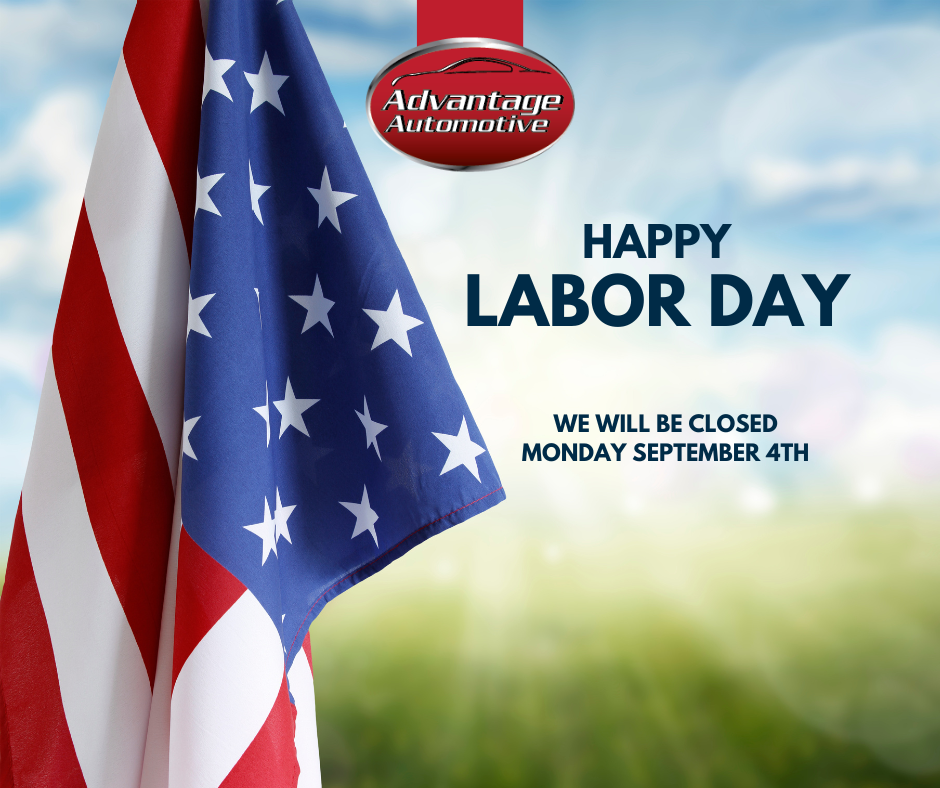 Happy Labor Day – Closed Monday 9/4
September 1, 2023
Brake Repairs and Service
Our service advisors at Advantage Automotive often get asked about why there is such a range of costs in a brake job. We're here to break it down for you.
Your brake system is like the unsung hero of your car, working behind the scenes to ensure your safety every time you hit the road. It's composed of several parts that work in harmony so you can stop safely when needed. Let's dive into these components:
Brake Pads: These are the friction materials clamped onto the disc or rotor by the calipers to slow down or stop the vehicle. Over time, they wear out and need replacement. This is one of the most common items we need to replace in the system.
Rotors: Also known as brake discs, rotors are what your brake pads clamp down on to stop the wheels from spinning. They can overheat and warp over time, causing a pulsating feeling in the brake pedal.
Calipers: These components house the brake pads and, using pistons activated by brake fluid, press the pads against the rotors to slow or stop the vehicle.
Brake Fluid: This is the lifeblood of the braking system. When you press the brake pedal, this fluid transmits the force created onto the calipers to stop the vehicle.
During a typical brake repair job at Advantage Automotive, we first inspect these components to identify any issues. We then replace worn-out brake pads, bleed the brake lines to remove air bubbles (which can cause sponginess in the brake pedal), and address any issues with the rotors.
Now, speaking of rotors, a common question we get is about machining versus replacing rotors. Machining, or resurfacing, involves removing a small layer from the rotor's surface to make it smooth and even again. It's usually done when the rotor is warped but not severely damaged.
On the other hand, replacing the rotors becomes necessary when they're too thin (see the manufacturer's recommended minimum thickness) or severely damaged. While machining is less expensive, it can only be done a few times before replacement becomes necessary.
At Advantage Automotive, we understand that maintaining your brake system is essential for your safety. That's why we're offering a FREE Brake Inspection with any service. Our expert mechanics will thoroughly examine your brakes and suggest any necessary repairs to keep you safe on the road.
Remember, regular maintenance and timely repairs of your brake system are not just about preventing damage to your vehicle; it's about ensuring the safety of you and your loved ones. Don't wait until it's too late. Take advantage of our free brake inspection offer today!
Happy and safe driving!