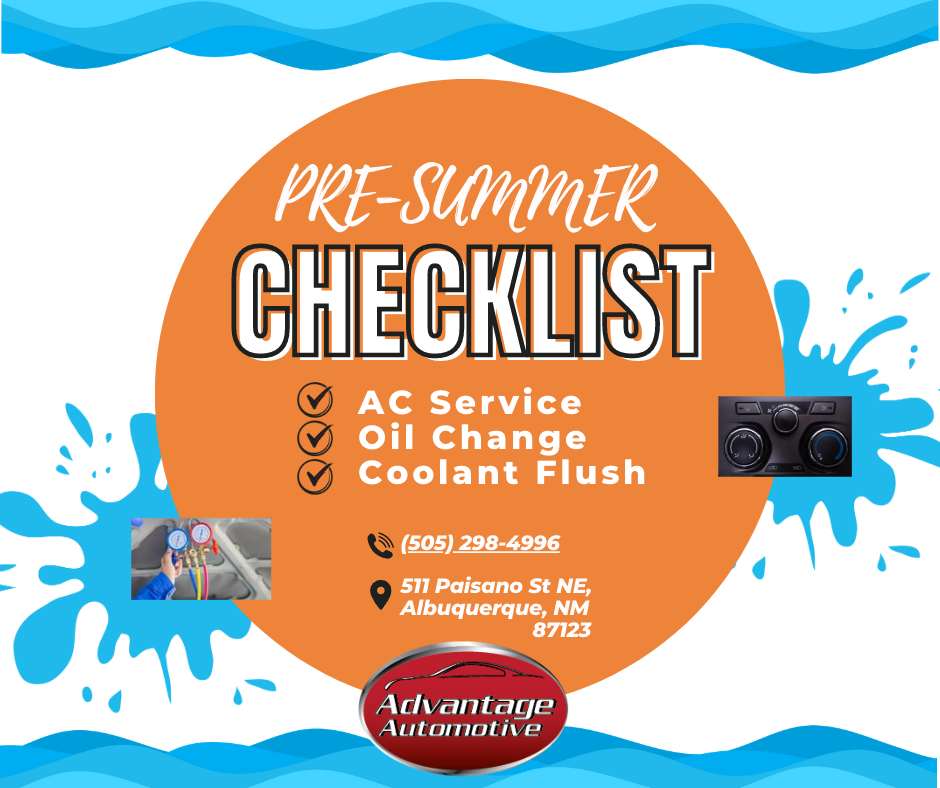 Pre-summer Checklist
May 23, 2023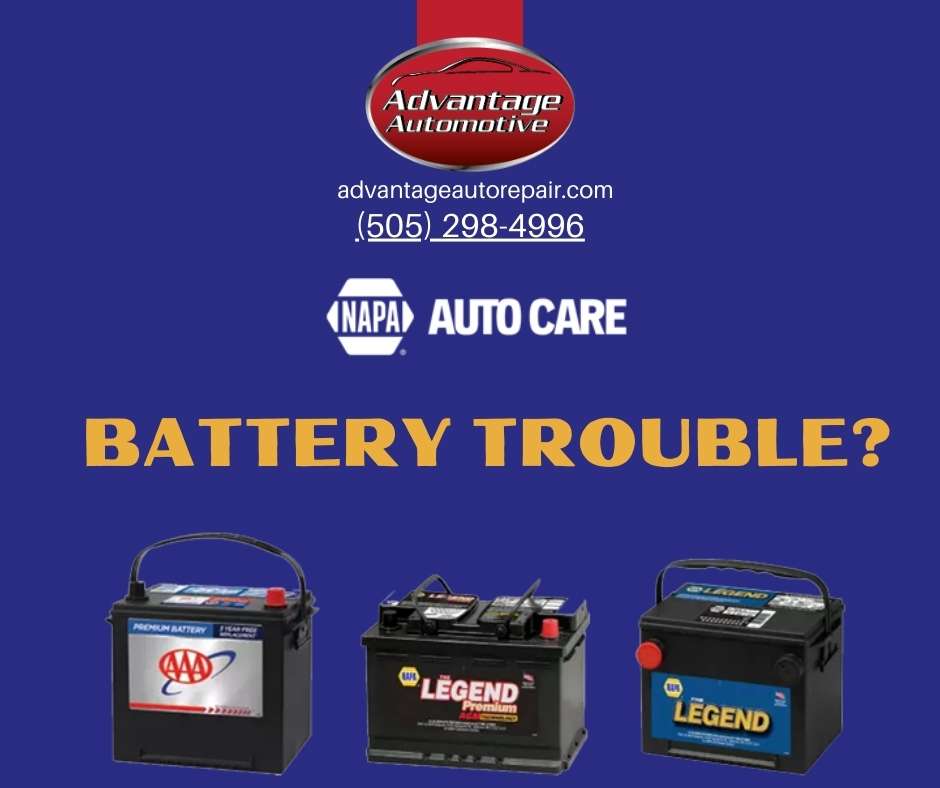 Demystifying Starting Troubles: Car Battery
July 12, 2023
As we approach the end of spring hot days of summer, it's essential to ensure your vehicle's air conditioning system is in top shape. At Advantage Automotive, we understand the importance of maintaining a comfortable driving environment, especially during Albuquerque's hottest days. In this blog post, we'll discuss the significance of automotive air conditioning service and why you should prioritize it this summer.
The Importance of Automotive Air Conditioning Service
Air conditioning systems not only provide comfort but also play a crucial role in maintaining your vehicle's overall performance. A well-functioning air conditioning system helps prevent overheating, reduces humidity, and improves air quality inside your car. Regular maintenance and servicing of your vehicle's air conditioning system can improve fuel efficiency, extend the life of your car's components, and ensure a more enjoyable driving experience.
Albuquerque's Hottest Days and El Niño's Impact
Typically, the last week of June and the first week of July are the hottest days in Albuquerque, with temperatures soaring above 98°F. This year, however, weather experts predict that the El Niño weather pattern could make it even hotter. El Niño is a climate phenomenon characterized by unusually warm ocean temperatures, which can lead to extreme heatwaves in various parts of the world.
Considering these scorching temperatures, it's crucial to keep your vehicle's air conditioning system in optimal condition. At Advantage Automotive, our team of skilled technicians can diagnose any issues and perform necessary repairs or service to ensure your car stays cool throughout the summer.
Don't Forget About Radiators and Coolant
In addition to air conditioning service, it's important to have your vehicle's radiator and coolant checked for optimal performance. The radiator and coolant system are responsible for regulating your engine's temperature, preventing it from overheating. Regular maintenance of these components can help avoid costly repairs and extend the life of your engine.
The Dangers of Hot Cars
Lastly, we want to remind our customers about the dangers of leaving children or pets in a hot car during the summer. According to the National Highway Traffic Safety Administration, in just 10 minutes, a car's interior temperature can rise by 20°F. This rapid increase in temperature can lead to heatstroke, which can be fatal for both children and pets.
Schedule Your Automotive Air Conditioning Service Today
At Advantage Automotive, we're committed to providing top-notch automotive services to keep your vehicle running smoothly and ensure a comfortable driving experience. Don't wait until the hottest days of summer to find out your air conditioning system isn't working efficiently. Schedule an appointment with our expert technicians today to have your air conditioning, radiator, and coolant systems inspected and serviced. Call us at [phone number] or visit our website to book your appointment now. Stay cool and drive safe this summer!