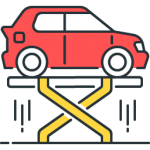 Many drivers who need auto repair in Albuquerque often find themselves at a loss. Though Albuquerque is a beautiful place to live, it can be difficult to find a trustworthy auto technician that is readily accessible. Advantage Auto Repair is conveniently located with immediate freeway access.
As a Full Service Auto Repair shop, we are ready and willing to take care of any car problems that come up. Beyond simply fixing the surface level issue, we take pride in the fact that we always make the effort to discover the underlying cause of the issue, thoroughly explain these matters to you, and suggest repairs or a maintenance plan. In the past, the master mechanics weren'€™t able to rely on computers to offer a solution. They trained themselves to identify the source of a problem and work to remove it. With a combination of their drive for excellence, and cutting edge technology, we have created our own process of complete auto repair that restores your vehicle to a safe reliable condition, in minimal time.
As a Napa Auto Care Center, we are proud to use only the finest parts for your automotive repair service, and honor your business with access to the Peace of Mind Warranty it provides. What is Peace of Mind? Peace of Mind means that the investment in your vehicle is protected by a nationally recognized warranty of 24 months or 24,000 miles on qualifying repairs.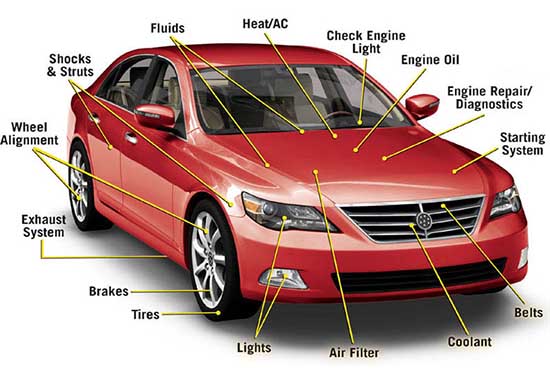 Furthermore, because our technicians are certified by the ASE, you can trust our training and ability to get the job done right. No matter what kind of car trouble you are experiencing, our staff has the training, equipment and skill to get it done in record time, every time.
We understand that the minimum requirements for our customers consist of Honesty, Timely Completion, Full Disclosure, Trust and Competence. Without these needs being met, our customers would simply find another place to have their automotive maintenance performed. Our entire business is based on meeting these requirements, and going to extra mile to ensure that your auto repair experience is second to none in the state of New Mexico.
We welcome new customers, and at the same time we are pleased to report that the vast majority of our business actually comes from returning customers, and referrals from our existing customers. This kind of word of mouth advertising has shown us that we must be doing something right, and spurred us on to focus on what we do best.
At Advantage Auto Repair, we want to see that your vehicle is properly repaired, and ready for the road ahead. We understand that your vehicle is more than just your mode of transportation; it is most likely the second largest investment you'€™ll make. Respecting our customer's dignity and their pocketbooks is just one of the ways that we thank you for your business.
Call us today if you need a quote for any auto repair service you may need. We also invite you to come down and inspect the grounds and speak to the crew. Our staff will be glad to answer your questions and help with anything you may need.