Thank you for Supporting Our Veterans!
EVENT: Monday 11/13/23
You may click the Oil Change button to pledge an oil change for a veteran, click the Donation button to donate, or click the VIC logo to donate directly.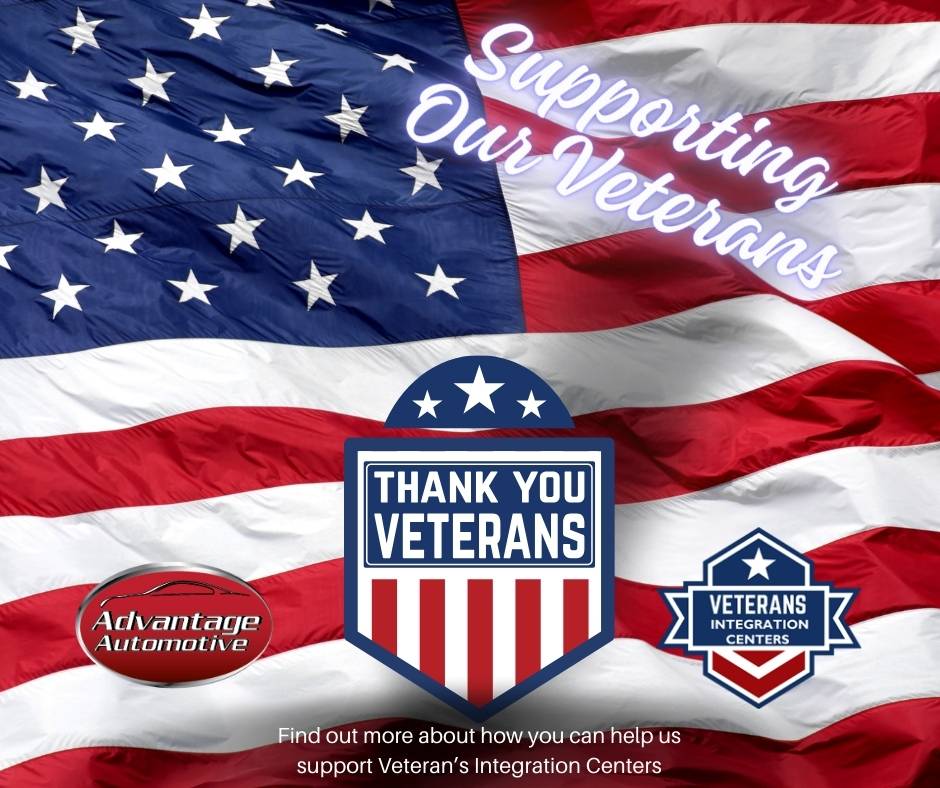 We heard your feedback, and we want to ask for your support in raising money for the Veteran's Integration Center.
Advantage Automotive want to let you know about an exciting opportunity to give back to our brave veterans who have selflessly served our country. This Veteran's Day, we are hosting a special celebration, which is not just an event, but an opportunity to support the Veterans Integration Center (VIC). Veterans Integration Center is an exceptional organization that helps veterans reintegrate into society after duty and provides them with the necessary tools to lead an independent and fulfilling life.
At Advantage Automotive, we believe in the power of community and want to do our part. We are offering to change the oil on 15 veterans' vehicles, free of charge. And, we need your support to make this happen. All proceeds from this event will go directly to the Veterans Integration Center to further their mission.
You can participate in one of three ways:
Pledge and Buy an Oil Change $30: Know a veteran who could use an oil change? Pledge and purchase one for them. It's a practical way to show your appreciation for their service.
Donate to the Advantage VIC Oil Change Fund $30-$100: Not sure who to sponsor? You can contribute to our fund, and we'll ensure a veteran gets the oil change.
Donate Directly to the Veteran's Integration Center: If you prefer, you can make a direct donation to the Veterans Integration Center. Just let us know so we can acknowledge your contribution as part of our program.
Every dollar makes a difference. Your support will not only help a veteran maintain their vehicle but also contribute to the broader work of the Veterans Integration Center .
Together, we can show our veterans that their community stands with them. Thank you in advance for your generous support. We look forward to celebrating Veteran's Day with you and making a meaningful impact on our veterans' lives.
GOAL TRACKER
To Go
Oil Changes
Donations