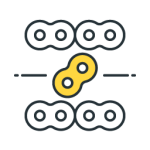 One thing that can never be left to amateurs is timing belt replacement. Albuquerque certainly has its share of professionals and shade tree mechanics alike, but for something so important for the longevity of your vehicle, this simply cannot be left to chance.
Because of where the timing belt is located in the vehicle, there is a lot of labor associated with timing belt replacement. This is why it is a good idea to take a moment and strategize with a service advisor about what else should be done when it comes time to replace timing belt.
Here at Advantage Automotive, our mission is to reduce the overall cost of maintenance, and help our customers get the most out of the investment their vehicle represents. This means that we will keep you informed of what you vehicle needs in the future, and help you make an informed decision about what other work should be conducted to get the most bang for your buck.
While the engine is essentially disassembled, there are a few opportunities which definitely need to be considered. This is because the labor involved in getting to these components is a huge part of the repair cost, and taking care of these things early will save you a ton of cash in the long run.
One of the most intelligent things to do during a timing belt replacement is to install a new Water Pump. This is because your water pump is inaccessible without major deconstruction, and has a life span of about one hundred thousand miles; just like a timing belt. If your water pump fails, it means that your engine will overheat very quickly, so it is best to take care of this when you have the opportunity.
Depending on the vehicle, there are several other potential candidates for repair or replacement to sync with a timing belt service. A popular option is to replace the spark plugs and cables in the same service with a timing belt. Even though spark plugs can be replaced easily at any time, it is very convenient knowing that you won't have to worry about them for another 100k miles.
The most important thing to remember when it's time for a timing belt service is that it represents an opportunity to invest in a more reliable, better performing vehicle; while saving you the cost and inconvenience of another problem down the road.
We understand that you will have questions regarding your specific vehicle, and we invite you to contact us. Our mission is to help you maximize the efficiency of your vehicle and your dollars. We look forward to the opportunity to prove our sincerity and earn your business.