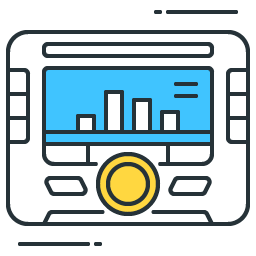 Advantage Automotive is the Only factory authorized Workhorse Custom Chassis dealer for the Albuquerque area. We conduct warranty repairs and service your Workhorse Chassis with genuine Workhorse parts. We also conduct all repairs and service for your gas powered coach, including transmission and differential service. We want to make sure that your trip experiences no issues along the way, let us help minimize the potential issues and conduct a thorough inspection to keep you out of a repair shop and enjoying the freedom that only an RV can offer.
Some recreational vehicles need a little extra boost for climbing hills and achieving better fuel efficiency. At your request, we can install power enhancement systems from the industry powerhouse, Banks Power.
Part of truly enjoying the benefits of a Recreational Vehicle is the knowledge that no matter where you are headed, lifes small luxuries are right along with you. Air conditioning and electrical are absolutely necessary if you intend on fully enjoying the journey. So if your dash AC is full of hot air, or you experience electrical issues at the dash or under the hood, contact us and let those worries be a thing of the past. Because of our substantial stock and skilled mechanics, most air conditioning issues can be resolved within 24 hours even if there is a need for an A/C system overhaul.
If you have any questions as to whether we can complete your RV maintenance, we invite you to give us a call and speak to one of our staff. They understand that any issue with your vehicle can quickly become far more than a minor annoyance, and will see that your needs and expectations are met or exceeded.